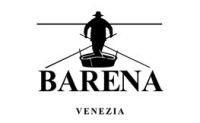 The name Barena is derived from "baro", which in Italian means lagoon (like) area somewhere between land and water.
Sounds divine!
Barena is a special clothing brand from Venice.
Steeped in tradition of fine Italian craftsmanship, Barena has landed stateside (again) at LuxCouture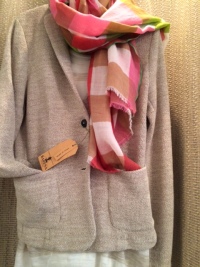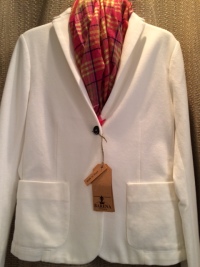 You may recognize the brand from your husbands closet!
Men adore these jackets, and a little known fact is that these same awesome, amazing jackets are even better for women.
Yes, its true.
The fit is perfect and the fabric lush and has a great hand.
We all have favorites in our closets, make this your new favorite.
A full collection of pants, jackets and silk tops.
LuxCouture
We Shop The World For You.
Chelsey Kantor 
Los Angeles based jewelry designer who's jewelry focuses on her fascination with elemental forms and modernist sculpture. 
Dazzling with diamonds and gemstones 
SO EXCITED, WE COULDN'T WAIT!
Join us for a FLASH Trunk Show – Tomorrow (Friday), Saturday & Monday
March 20, 21 & 23.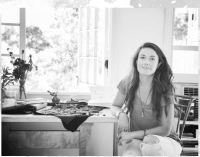 Chelsey Kantor is a Los Angeles based artist and designer, raised in Vermont and educated in upstate New York.
Over the last decade, she has apprenticed and worked with goldsmiths and designers in Vermont, Santa Fe, New York City and Los Angeles, including Mario Chavez, Janis Savit, Scosha Woolridge , and Loree Rodkin.
Join us as we present the jewelry tomorrow for a Trunk Show featuring this amazing jewelry.
LuxCouture is the exclusive store for Chelsey Kantor  jewelry.
We are delighted beyond!
Sterling sliver embellished with diamonds or sapphires, a mixture of silver and gold with champagne diamonds, or all gold.
With or without diamonds.
This is just the beginning!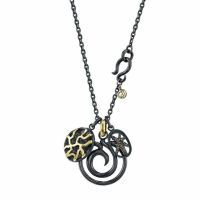 Drawing on intrinsic features of nature, the jewelry reflects her fascination with elemental forms and modernist sculpture.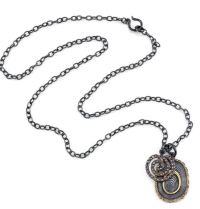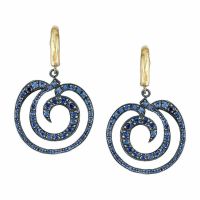 There are many combinations of necklaces, earrings and fabulous rings.
LuxCouture
We Shop The World For You.
Our favorite jewelry designer Nan Fusco, who reminds me on a daily basis how beautiful Laguna Beach is , with bright sunshine and blue skies has been working non stop and the result is jaw dropping, out of this world jewelry. Oh, to work gazing out the window at the beautiful sunny weather would inspire…
Read More Here.
Blog Search
Blog Categories