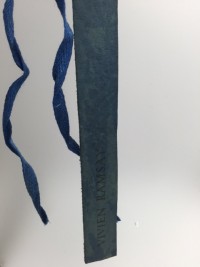 It took seven years of development for Melissa Ramsay's namesake label to come to life. Launched in 2014 during New York Fashion week, her collection came to life. What I find so interesting is that Ramsay has created her own Pantone-like color system, and her palette is dictated by the season. Ramsay harvests all of…
Read More Here.
Amo Stix Jeans have arrived! The perfect straight leg  that is comfortable and oh so chic. Really. We have been waiting and waiting and finally, its here. Its not just another pair of jeans. Its Amo, and its chic and such an in demand brand . We are stocked now, but not for long! LuxCouture…
Read More Here.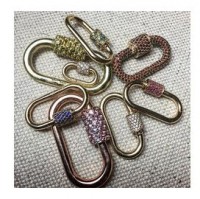 Introducing Marla Aaron Jewelry. This is a story of two life long friends who have circled back ,who now live in the same community and share daily activities just as they did before when they were young. A story of a New Yorker living  in Boston and a Bostonian now living in New York. This is a…
Read More Here.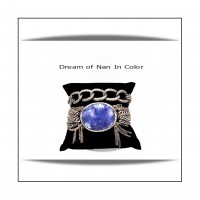 Instaglam with Nan! Join us on Thursday , November 5th, as we kick off our Nan Fusco Trunk Show! Join us to lunch and linger and swoon over the magnificent jewelry! The show continues until mid day Saturday ! LuxCouture We Shop The World For You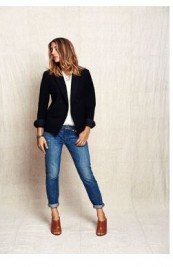 Look stylish, feel comfortable and define your own style. Be prepared (again) to fall in love. Susie Crippen, is the  creative genius behind her namesake collection.  Once upon a time not so long ago , she single handily changed the "global perception of denin" as the co-founder of J Brand.   Susie  always  knew a thing or…
Read More Here.
Please join us at our store to see the very latest and fabulous one-of-a-kind pieces from Nan Fusco, Laguna Beach. Meet Nan and see the entire collection Thursday, November 5,Friday, November 6 and Saturday, November 7, 10am-5pm.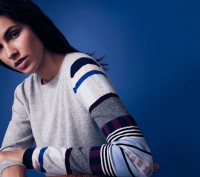 Jed Krascella is a name you may not be familiar with , but it is a name you won't forget. Introducing Jed Knitwear Jed Krascella has over 30 years of experience in design and creative strategy from fashion to fragrance and more. Jed began his career at Perry Ellis during the designers rapid ascension to…
Read More Here.
LuxCouture is thrilled to present Maison Moreau handbags , which have just arrived this morning. The perfect tote bags , with the introduction of completely new styles and completely on trend colors are impossibly hard to resist. Designed by Fedor Georges Savchenko, the timeless collection has been created bearing the historic Moreau insignia , with…
Read More Here.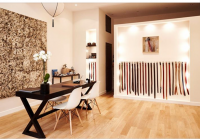 It has been a whirlwind week in the most beautiful city in the world, Paris. Perfect weather set the mood for Spring 2016 collections. Always on the hunt for something new, fresh and exciting is the best part of my Parisian excursions I can almost bet that you have never heard  of Maison Vaincourt. Magnificant…
Read More Here.
Fall is in the air. Crisp mornings, with just a hint of a chill, mild afternoons and relaxing nights. Time to refresh your wardrobe basics. Fresh as the Fall ! Long sleeve tees are the best place to start. LaboArt , Italian tee shirting with just the right amount of stretch. Frank and Eileen, shirting…
Read More Here.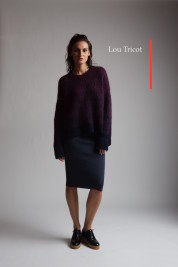 The calendar says September, but the temperature does not. Transition , our biggest Monday morning closet dilemma. Today, the morning has a rich crisp feeling , one we welcome, but that means its time to start layering. Lets start at the top with a Lareida button down shirt in sumptuous cotton stretch. Take you anywhere…
Read More Here.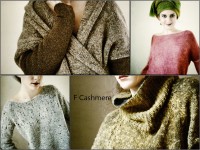 F Cashmere a LuxCouture favorite has arrived . Always unique with detail in every square inch . Simple sweaters with a major amount of oomph. Known for their attention to fine detail, these sweaters are modern and wearable. Wear anywhere, dress up or down. Feel fee to style them your way. But any way you…
Read More Here.
 All boots are not created equal. Many boast of theirs being "handmade" but are they?   Alberto Fasciani products are entirely handmade and manufactured by master craftsmen. Each piece is aged and waxed with a "secret" manufacturing process. The result is a unique , elegant look, one that you will not see on any other…
Read More Here.
You may never think of a down coat as ordinary down after you delight in this fashionably chic collection from Spread The Idea. The jackets are made from ultrafine Japanese fabrics "enriched" by exquisite prints from the Como Lake region. Using ecological fur these innovative parkas , some with inner detachable down vests are meant for…
Read More Here.