LuxCouture is thrilled to present Maison Moreau handbags , which have just arrived this morning. The perfect tote bags , with the introduction of completely new styles and completely on trend colors are impossibly hard to resist. Designed by Fedor Georges Savchenko, the timeless collection has been created bearing the historic Moreau insignia , with…
Read More Here.
Fall is in the air. Crisp mornings, with just a hint of a chill, mild afternoons and relaxing nights. Time to refresh your wardrobe basics. Fresh as the Fall ! Long sleeve tees are the best place to start. LaboArt , Italian tee shirting with just the right amount of stretch. Frank and Eileen, shirting…
Read More Here.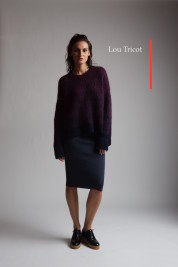 The calendar says September, but the temperature does not. Transition , our biggest Monday morning closet dilemma. Today, the morning has a rich crisp feeling , one we welcome, but that means its time to start layering. Lets start at the top with a Lareida button down shirt in sumptuous cotton stretch. Take you anywhere…
Read More Here.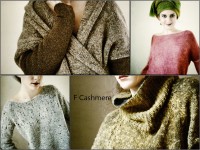 F Cashmere a LuxCouture favorite has arrived . Always unique with detail in every square inch . Simple sweaters with a major amount of oomph. Known for their attention to fine detail, these sweaters are modern and wearable. Wear anywhere, dress up or down. Feel fee to style them your way. But any way you…
Read More Here.
Blog Search
Blog Categories