Antipast– a LuxCouture favorite — is mostly known for its cool, fun, luxurious knit socks in striking colors and whimsical motifs.
These will keep your 10 digits looking glam!
But there is more to this Japanese brand than meets the "foot": magnificent sweaters and tops, which I discovered on a buying trip to Paris.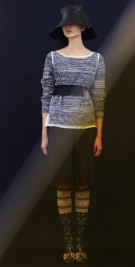 We have worked with Antipast for several season, and discovered that their  cotton sweaters are soft and  in demand by those in the know.(now you know)!
The Spring collection is beautifully crafted and the buzz is palpable at 9 Lincoln Street.
You will instantly see why…Feminine tank tops trimmed with lace, intricately woven cardigans with unexpected detail are a great way to usher in spring,( which officially begins March 20!).
These refined desk-to-dinner pieces are quietly elegant and will compliment every wardrobe.
Pair with a dress, white tee or tank and the most important white shirt.
LuxCouture
We Shop The World For You
one piece at a time!
      Are you tired of classical pullovers, cardigans and sweaters, and coveting innovative knitwear pieces that will stand out in your wardrobe?
                         Look no further. The Boboutic spring/summer 2015 collection just arrived, and it is beyond fabulous. Boboutic is an Italian knitwear brand in Florence, launched in 2000 by designer Michel Bergamo and photographer and  architect Cristina Zamagni.
The collection combines unexpected shapes and volumes with functionality and a sophisticated style that flatters all body types.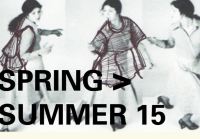 Textural details and patterns are achieved through unusual knitwear techniques, and Boboutic produces its own textiles to ensure the highest quality yarns.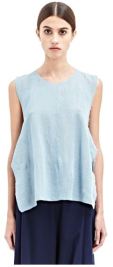 Boboutic's innovative knitwear pieces are works of art that transform into highly wearable pieces with which you will never want to part.
Each season the collection is a visual dessert, always new, fresh and exciting.
Stop in to see this timeless, well edited luxury knitwear collection.
Or call for pictures and even Skype!
LuxCouture
We Shop The World For You
Oh. my aching feet! Sound familiar?
Sneakers are here to stay. Especially since Chanel sent all of their models down the runway in athletic shoes.
Remember??
A bold statement, perhaps not for everyone.
The "real way" is what has made its way to Luxcouture.
Introducing Marsell Goma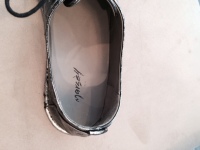 Marsell has a minimalist approach to classic footwear with a contemporary polish, these are made for walking.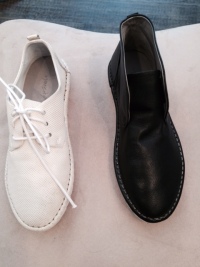 Comfort rules.
The seamless mergence of practicality and style allow for effortless day -to-evening transitions.
LuxCouture
We Shop The World For You
There is one article of clothing that you can wear year round, is a staple, and its exciting to have a new, exciting designer to swoon over. Can you guess??? Introducing AMO Denim! Longtime friends, and self proclaimed denim soul mates, Kelly Urban and Misty Zollars founded AMO in 2014. A clever and creative duo, their…
Read More Here.
Blog Search
Blog Categories