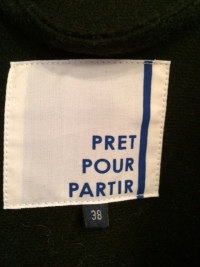 The best coat we have EVER had in our store is the Ninon from Pret Pour Partir, Paris.
The Paris based designer is all about coats. Literally.
That of course makes him THE expert. We tend to agree.
The coat will take you everywhere all winter , with its generous hood and abundance of pockets getting around is a breeze.
You can layer it  with chunky sweaters, and it will still be as comfortable as though you had on only a tee shirt.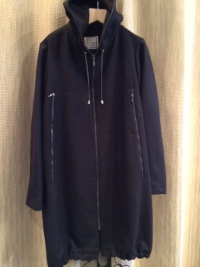 Remember your old favorite?
If you do, maybe you need another one, if you don't you should take a second look.
It is now a bit more streamlined, but will all the same familiar qualities.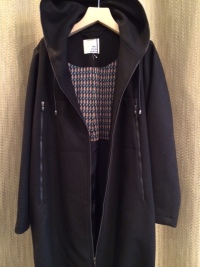 And a love affair continues , available in the must have black.
We are taking orders for this fabulous coat that you can have in your hands ASAP.
Be prepared to fall in love.
LuxCouture
We Shop The World For You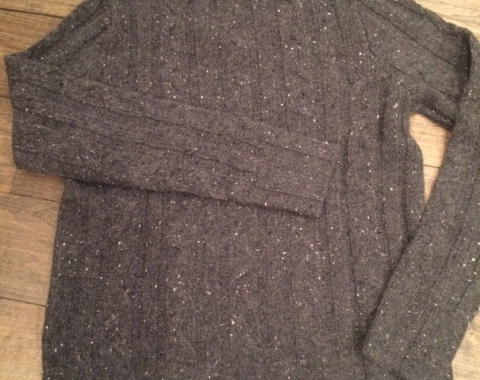 New England weather is unpredictable, and when the wind blows and the mercury falls, its time to dig out all of your winter gear and layer up.
With temps in the 20′ and 4 inches of snow falling per hour in Buffalo, are you scratching your head praying that the snow does not make its way here?
There is only one solution- knitwear!
From Australia to Newton Highlands, we are loving Banjo and Matilda sweaters.
Paired with "slightly" ripped jeans, (they are patched inside ) which is the fashion forward jean of the season , you will feel casual yet coiffed.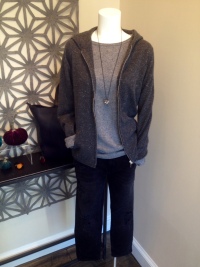 On my wish list is the zip hoodie in luxurious Cashmere. It is a great shape, and warm.
The color is a flecked dark gray, with a hint of a blue undertone .
Flattering? Of course .
We layered it with a simple Banjo and Matilda crew neck for added warmth.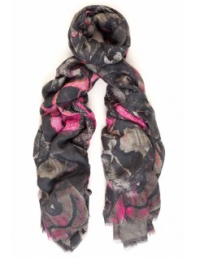 Add a splash of color with a Lily and Lionel scarf . These scarves have been seen on celebrities all over .
And if you happen to lust for one of these amazing, chic sweaters, give us a call and let us know.
Don't be left out in the cold!
LuxCouture
We Shop The World For You
Temperatures are dropping, and it seems as though Winter has arrived.
Time to bundle up, don't you think?
Understated and eternally chic, our winter favorite is also practical.
Updated shapes make layering simple as 1-2-3.
We have a lovely selection of soft , luxurious turtle necks from our favorites.
Nili Lotan, Banjo and Matilda, Oats
Stop in and nosh on some Chocolate and warm yourself up with a cozy sweater.
We Shop The World For You.
LuxCouture
Our Nan Fusco Jewelry Trunk Show was the event of the fall season, drawing a flock of the jewelry obsessed to 9 Lincoln Street to meet the artist and see her awe inspiring collection of artisan pieces. Striving to conjure up feminine, uber wearable pieces that are a confluence of old and new, Nan mixes…
Read More Here.
Blog Search
Blog Categories